Stitching Stories in the Clouds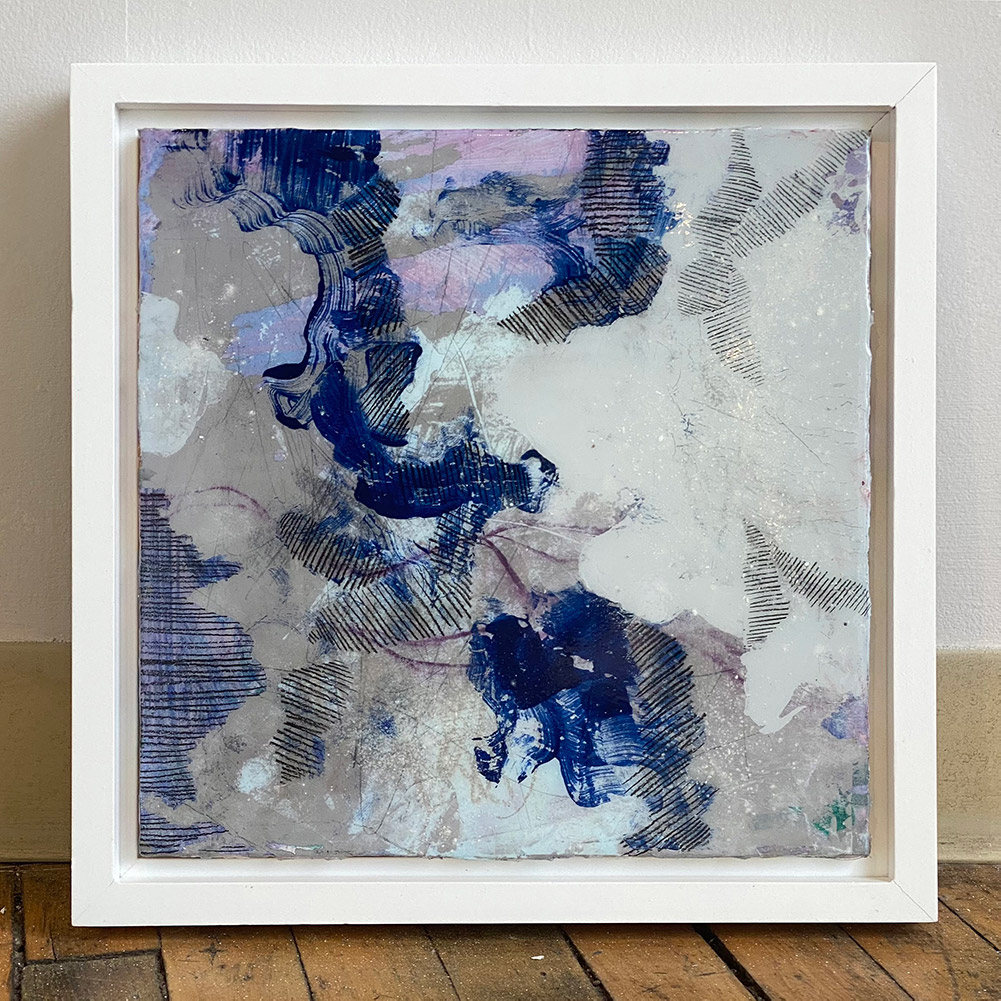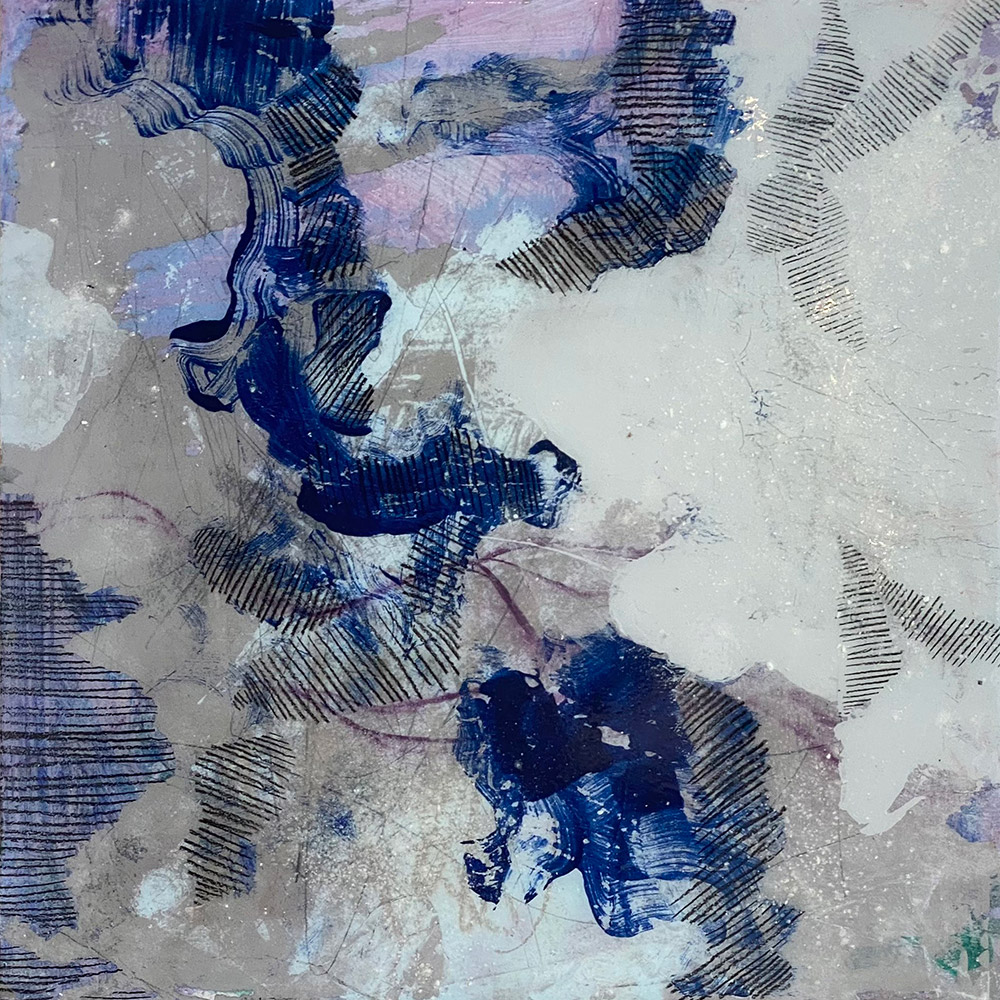 ©Susan Snipes
"Stitching Stories in the Clouds"
Acrylic, graphite, pastel powder, wax crayon on panel
12 x 12 x 0.75 inches, framed at 14 x 14 x 2 inches
Sold
---
I use smaller scale paintings to explore media, ideas, ortechniques. This painting started as an experiment in incorporating pencil drawing directly onto apainted surface. A super soft pencil (9BXX) created the thick dark lines.
I was enchanted by the result and added more planes of lines to shape the clouds. The stitches are a way to see behind the scenes of how a painting is built, how clouds are formed, and how stories are constructed.
This painting is part of Susan's solo exhibition "Potential Energy".