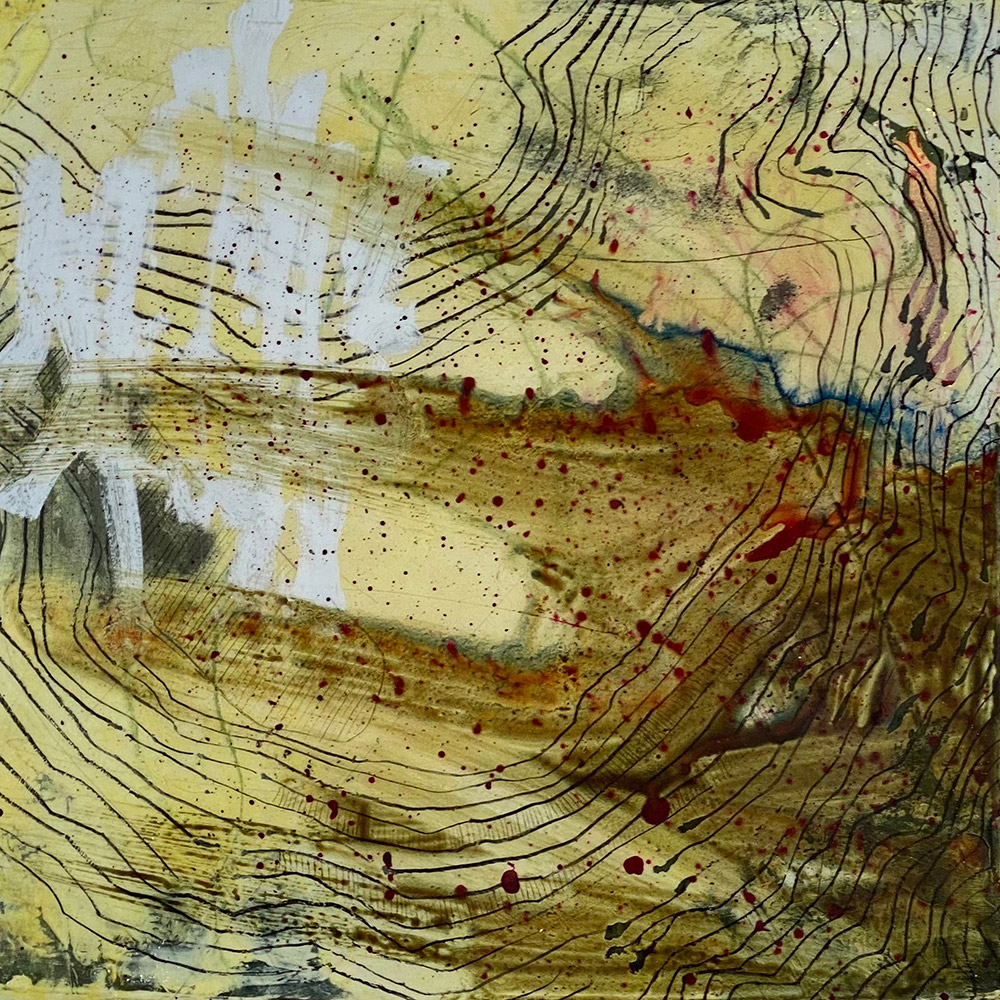 ©Susan Snipes
"Lemon Strata"
Acrylic, graphite, pastel powder, wax crayon on panel
12 xX 12 x 0.75 inches, framed at 14 x 14 x 2 inches
Sold
---
Layers of rock, built over time, tell us about what happened on the earth's surface at that time.
I regularly draw organic lines that speak of layers of time on earth, pockets of intrigue that can beexcavated with sanding during my art process, the painter's equivalent of an archeological dig.
This painting is part of Susan's solo exhibition "Potential Energy".