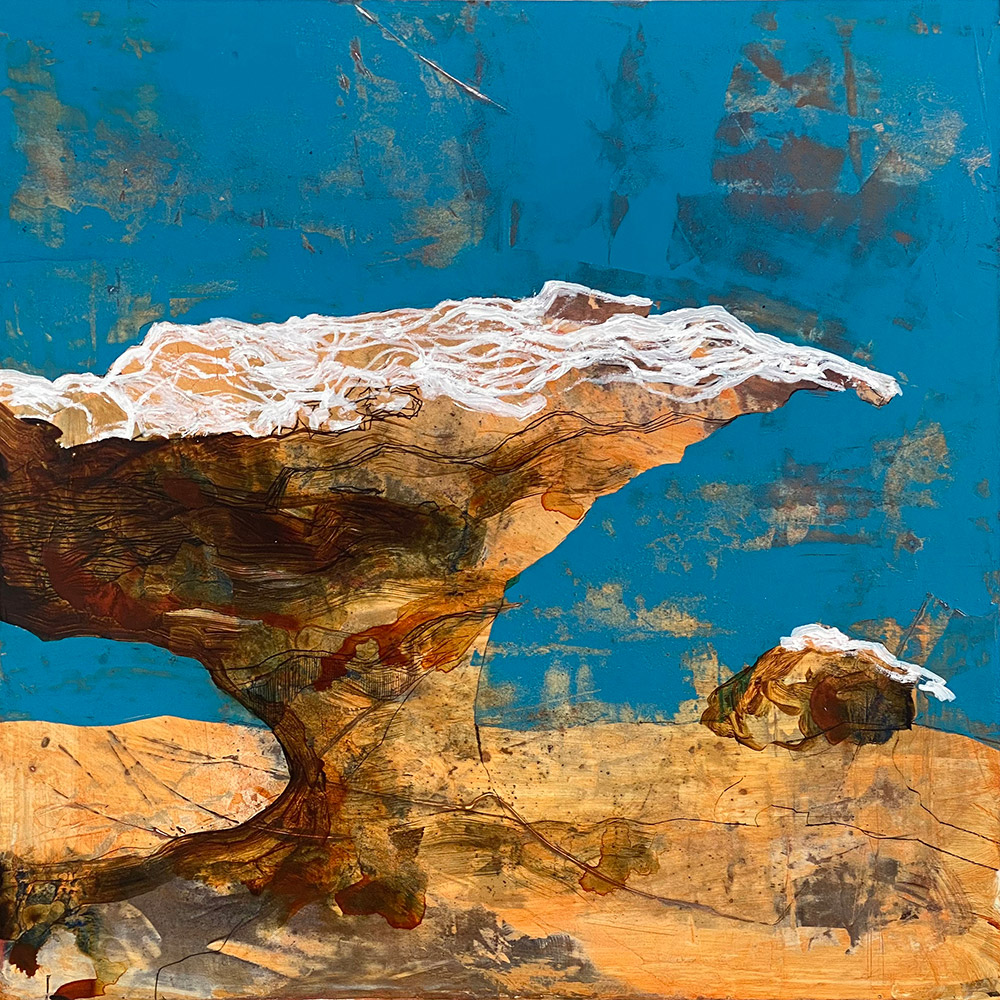 ©Susan Snipes
"Bold Ventifact"
Acrylic, graphite, pastel powder, oil marker on panel
24 x 24 x 1.75 inches
Free delivery in 50 mile radius of Cleveland, Ohio
All other shipping will be arranged separately
A ventifact is a stone or rock that has been eroded by wind and sand. Combined with the potential energy of gravity, the magnitude and stillness of these top heavy rocks captivate me.
I incorporated an erosion process to achieve the surface of this painting. I interspersed layers of acrylic,liquid pours, glazes, and pigment powder and then repeatedly scratched and sanded the surface to create the rock-like texture.
This painting is part of Susan's solo exhibition "Potential Energy".